Trading indicators and trading strategies software are valuable tools that help traders and investors to perform technical analysis in the electronic form of trading in financial markets. These tools are developed by professional programmers who have extensive knowledge of electronic trading. 
What is a Zone Drawing Indicator?
A zone drawing indicator (such as the one depicted above) is one of the various trading indicators that have been developed to make trading more efficient. It is a tool that helps you to draw zones or levels in different time frames. With a zone drawing indicator, all zones can be seen from lower time frame charts without changing the chart time frame.
This particular zone drawing free indicator is a product from Rize Capital that is meant to help traders and investors trade more effectively on the NinjaTrader 8 (NT8) platform.
It is a free version of Rize Capital's Premium Multi Time Frame Zone Drawing Indicator which comes with many exciting features. Though it is a free version, it is still very useful for your trading and investment decisions.
In case you are a newbie, the NinjaTrader 8 is a trading platform that supports traders/ investors involved in the futures, forex, CFDs, stock markets, etc.
Features/Benefits of the Rize Capital Zone Drawing FREE Indicator
Free for lifetime so you do not have to pay for it
Simple, user-friendly settings
Enables you to save money monthly because its FREE
Always updated to ensure improved functionality
Highly efficient technical support
A zone drawn on a higher time frame will show on a lower time frame chart but a zone drawn on a lower time frame will not show on a higher time frame chart. Hence, when its shown on a higher time frame, anyone on a lower time frame or any time frame can see the zones available in the higher time frames, so this zone drawing free indicator will give you an entire picture of the market's zones)
Makes it easy to draw demand/supply or support/resistance (or any other) zones or levels on your charts, according to your needs
If you intend to use the indicator on two different charts on the same window, then there is no need to keep both charts open. For example, there's no need to open five different charts on five different time frames to draw zones. Instead, this zone drawing free indicator enables you to draw and view zones in different time frames on the same chart.
Possible to draw multiple zones on the same time frame chart
The color of a zone changes as soon as the market price touches that zone frame (that helps because, basically, looking at that zone, you'll know that the price action of the market has hit or touched that zone)
When the price goes through higher time frame zones, then it will stop plotting on a lower time frame. This means that you don't need to go to a higher time frame chart to view what is happening with the higher time frame zone which you have plotted. So, you can literally know the price action on a higher time frame zone from a lower time frame
This free version works only on 15-minute, 60-minute, 4 hourly, daily, weekly, monthly, and quarterly candlestick charts.
It will not work (will show an error message) on other time frames or charts apart from the ones mentioned above
The most important aspect of this zone drawing free indicator is – if you draw a zone on a specific time frame chart and then decide to change the chart into other different time frames, then the zone drawn previously will still be visible on these new time frames, as long as they are drawn 15-minute, 60-minute, 4 hourly, daily, weekly, monthly, and quarterly candlestick charts
How to Download the Zone Drawing FREE Indicator
To download and use the Rize Capital zone drawing free indicator, you need to first register for a free account on the company's website. For registration, you'll be asked to provide your username, password, and email address and then agree to the company's terms and conditions (as shown below).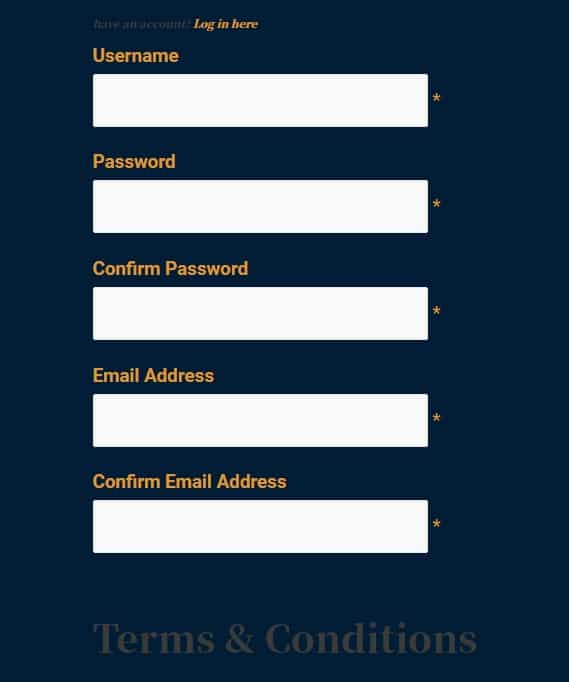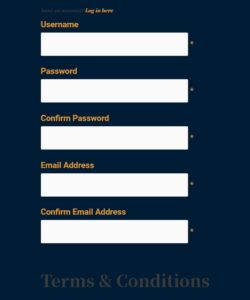 Subscribing to the free (or any other) account is a breeze. Just click on "REGISTER" on the Rize Capital website.

Apart from downloading the zone drawing free indicator, a free account also allows you to:
use other Rize Capital free indicators
learn more before becoming a paid member
Get different offers from time to time via email
enjoy free bonus content
upgrade at any time.
 After registration, you must also login with the necessary credentials before being granted download access.
Additional Features
If you intend to work on time frames that are not supported by the free version then you have to subscribe to Rize Capital's "Additional Features" option to enable you to enjoy access to all time frames. The subscription process is easy.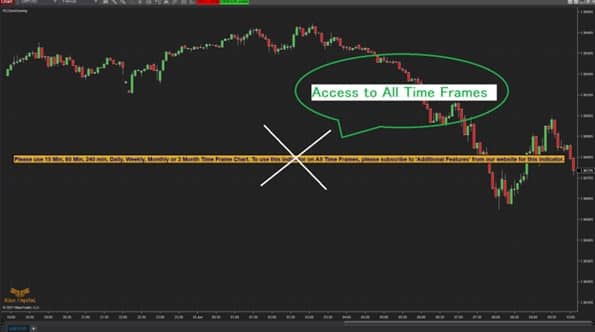 After subscribing, you'll be required to send an email to support@rizecap.com with details such as your machine ID and indicator name. Be sure to use "Additional Feature subscription details for Zone Drawing Indicator" as the subject of your email.
Other free indicators by Rize Capital
Apart from the zone drawing free indicator, Rize Capital also has some other free indicators that can be used for day trading, swing trading, and long-term position trading (unless prescribed otherwise for a particular indicator). These other free Rize Capital indicators include:
Conclusion
This ultra-efficient zone drawing free indicator from Rize Capital is free for lifetime. It comes with many amazing features that will assist traders or investors who often need to draw support/resistance or supply/demand or other types of zones in order to make optimal trading and investment decisions.
This is one product that has the capacity to draw other time frame zones on a single lower time frame chart so as to provide users with a holistic view of the market for the NinjaTrader 8 platform. Download this valuable zone drawing free indicator (and the other Rize Capital indicators) NOW and enjoy many features and benefits! You can also enjoy even more additional features and benefits by upgrading to the very affordable paid version.